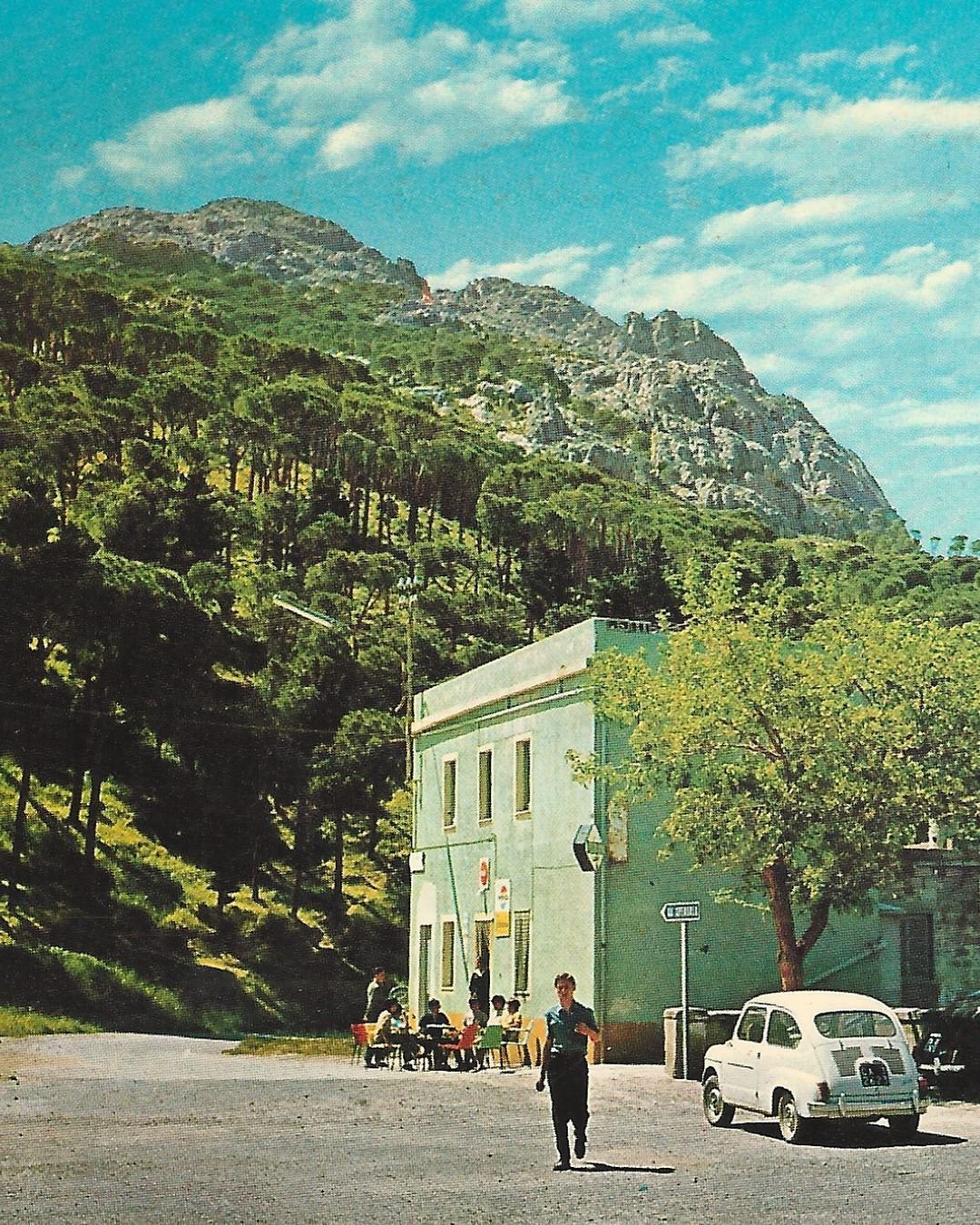 About
The 2023 session of Laimun is a hybrid ONLINE MENTORSHIP + IN-PERSON residency program in Sardinia, Italy.
This year's session is welcoming artists, designers, writers, curators, and researchers, who need time and a dedicated space to focus on editing new work or concluding an ongoing project related to visual research, photography as well as image-text-based work. The mentorship is mainly dedicated to artists, writers, and researchers interested in experimenting and who need time to work on a project with full-length mentorship to define, and finalize an ongoing project.
WHEN
April-October, 2023
WHAT WE OFFER
Six online mentorship sessions in combination with a 10 days in-person residency in Sardinia, where each resident will have a private room and shared studio space for the development and elaboration of their project. We will also help the resident with finding research materials, creating connections with local organizations and artists, dedicating time to the analysis of the project, and any further development of it.
The hosting house is equipped with an extensive library of books and magazines from the 1960s until the early 2000s and diverse collectibles and objects.
More information about
DATES
ONLINE
6th May: Group meeting

20th May: Individual meeting
24th June: Individual meeting
22nd July: Individual meeting

26th August: Group meeting

9th September: Individual meeting
IN-PERSON
October 2023:
10 days in the second half of October 2023
(exact dates will be planned with participants)
THE PROGRAM
In this program, we're welcoming artists, designers, writers, curators, and researchers, who need time and a dedicated space to focus on editing new work or concluding an ongoing project related to visual research, photography as well as image-text-based work.
Between April 2023 and September 2023, every month, participants will have the space to discuss their projects in group and individual sessions with their mentor. The program will provide one meeting per month in which participants will be able to show the progress of their project, discuss their work's developments and express doubts or needs related to their artistic practice.
In addition to the online meetings, this program offers the possibility to meet in person for 10 days in the town of Villacidro, Sardinia (Italy). This time is perfect to meet the group and have a relaxed and dedicated time to focus on a specific project.
Laimun is an inclusive project and is open to candidates of any language, gender, age (18+), or nationality.
YOU WORK WITH
Books and publications, exhibitions preparation, research projects, curatorial projects, photographic series, photo-textual works and photo-literature, usage, and investigation in digital and analog archives, publishing as an art form, interdisciplinary independent publishing, unconventional forms of poetry, fiction, and creative nonfiction, philosophical and cultural research in the arts.
PHASE 1
Online Mentorship (Fully remote)
WHAT YOU NEED
Computer or tablet, stable internet connection, possibility to use audio and video. For the calls, we will use Zoom Meetings.
For each session, it is fundamental to have new materials to show to the mentor and/or the group, as well as questions and considerations regarding the development of the project.
All the sessions will be hosted online, live and privately, accessible to the program's participants only. The sessions won't be recorded. In case of an impossibility of attendance, we will do our best to find another day for an individual appointment.
PHASE 2
10 days in the second half of October 2023 (In-person residency)
WHAT YOU NEED
The time in Sardinia will be dedicated to work in person on your project. During the online sessions we will define what will be needed during your in-person residency, as for each person and project type this might differ. During your stay you can continue working on your current research but there will be also time to explore the island and its nature, to be inspired and think about other projects as well as meet and be in contact with local artists and creatives.
PROGRAM fEES
TOTAL COSTS
€650
*travel and material costs not included
FIRST PAYMENT
The first payment of €325 is due upon confirmation and has to be paid before the first session of the online mentorship program. (approx. 30th April 2023)
SECOND PAYMENT
The second payment of €325 is due by the 10th of September 2023. If interested in a payment plan, it is possible to mention it in the application form.
FAQ
What is included in the residency fee?
---
The total fee will cover the cost of the whole mentorship program and the living and working accommodation during the ten days in Sardinia. The in-person program will be organized in one or two groups, depending on the number of participants, and each participant will have a single private room with a shared bathroom. A shared kitchen, dining and living room, garden, and dedicated studio spaces are available and open to all the residents. During weekdays all the participants are invited to use the kitchen as a social space, to cook and eat together. Upon request, the organization can provide a meal plan if desired. Tea, coffee, fruits, and snacks will always be available during your stay.
What extra costs should I consider?
---
Travel costs. Daily and personal expenses. Materials/production costs, for example, film negatives, art supplies, any kind of material for the creation of your work. Anything not related to the living accommodation.
What is your payment and cancellation policy?
---
If you have been selected for the program, you will receive a confirmation email and the program agreement to sign and send back to us. The first payment of €325 is due upon confirmation and has to be paid before the first session of the online mentorship program. The first payment is not refundable. You can pay the rest of the fee by the 10th of September 2023, in one or two more installments. Please specify in the application form if you would like to request a payment plan. It is possible to pay by bank transfer, PayPal, or most common Debit/Credit Cards.
ONLINE: In case you won't be able to attend one or more of the online sessions, we will try to reschedule them on a date that is doable for you. Only for very serious reasons, we could reschedule more than 2 sessions.
IN PERSON: It is not possible to request to reschedule the in-person residency in Sardinia. If you won't be able to travel to the island for serious health, family, or work reasons, you can use your second payment to book 3 more individual online sessions. If you haven't paid already and know you won't be able to travel to Sardinia, please inform us as soon as possible.
Please note that we cannot be held responsible for any traveling expense refunds in case of cancellation due to force majeure or withdrawal. We recommend having travel insurance for more coverage on this matter.
I am a student. Can I apply?
---
Yes, you can apply as a student. The program is intended as an additional resource to improve your artistic/research practice, no matter the stage of your education or career.
I am a parent, and I cannot travel without my kid(s)/family. Is it possible to bring them along? Is there any additional cost?
---
Please specify this request during your application. Since more than one participant will cohabit during the residency and the house is suitable to accommodate only a certain number of guests, it is not always possible to host the artist/author and their partners/family together. This means that we might have to find another accommodation in the area for you and your family. It is very important that you specify how many people you would like to have with you and if you need additional childcare. The external accommodation might have extra costs, so please consider an additional fee of €20-25/day. If you are selected for the program, we will send you the exact estimate for your stay with your family.
Are pets allowed in the house?
---
If well-trained and with the consent of the other residents, it is possible to bring small dogs upon request. It is mandatory to have dog liability insurance.
How can I reach the residency from the seaport or airport?
---
From the airport (Cagliari): You can take the train from Cagliari Airport to San Gavino Monreale (20/30 minutes). Upon request, we can arrange a ride from San Gavino Monreale or you can take a bus from San Gavino Monreale to Villacidro (10-15 minutes).
From the seaport (Cagliari): You can take the bus from Cagliari's central bus station, only a few minutes from the seaport, to Villacidro.
Northern seaports (Olbia, Porto Torres, Golfo Aranci), northern airports (Olbia, Alghero): Please consider renting a car or traveling with your own vehicle if you're arriving in the northern part of the island, as public transport connections between the north and the south of the island are not extensive. Train lines are covering the route Olbia-Cagliari but only with limited time schedules.
Of course, we'd be happy to help you organize your travel plans on the island as soon as we know the date and time of your arrival and departure.
Is it necessary to have a private vehicle to travel on the island? Where can I rent a car/motorbike/scooter/e-bike?
---
If you would like to be independent and reach remote or specific locations on the island, a private vehicle is suggested, as public services don't always cover all the areas. In front of the house, there is a bus stop that covers several daily routes between Villacidro and Cagliari, or Villacidro and San Gavino Monreale (closest train station). Car or other vehicle rentals are available at Cagliari Airport. E-bike rentals are available in the town as well. Non-EU Citizens: please be sure to have a valid EU driving permit or an international driver's license, otherwise, you won't be able to rent either cars or motorbikes/scooters.
Can I participate only in the mentorship program?
---
No. We consider the whole project (mentorship and residency) as a complete program that it is not possible to split. If you already know that you won't be able to travel or participate in the in-person residency, we suggest not applying this time. There might be other programs in the future that will take place online only.
Can I participate only in the in-person residency?
---
No. The whole program is built to work together on a longer mentorship program and finalize the project in person, so the in-person residency is only devoted to people who are able to attend the whole online program.
What kind of documents shall I submit?
---
Please refer to our application form to check all the application requirements.
Can duos or collectives apply to this program?
---
Yes, if they're working on a shared project and if they're willing to sleep in the same room during the in-person residency. A duo doesn't need to pay extra fees for the program. In a collective of 3 or more people, each person will have to pay the second part of the fee individually.