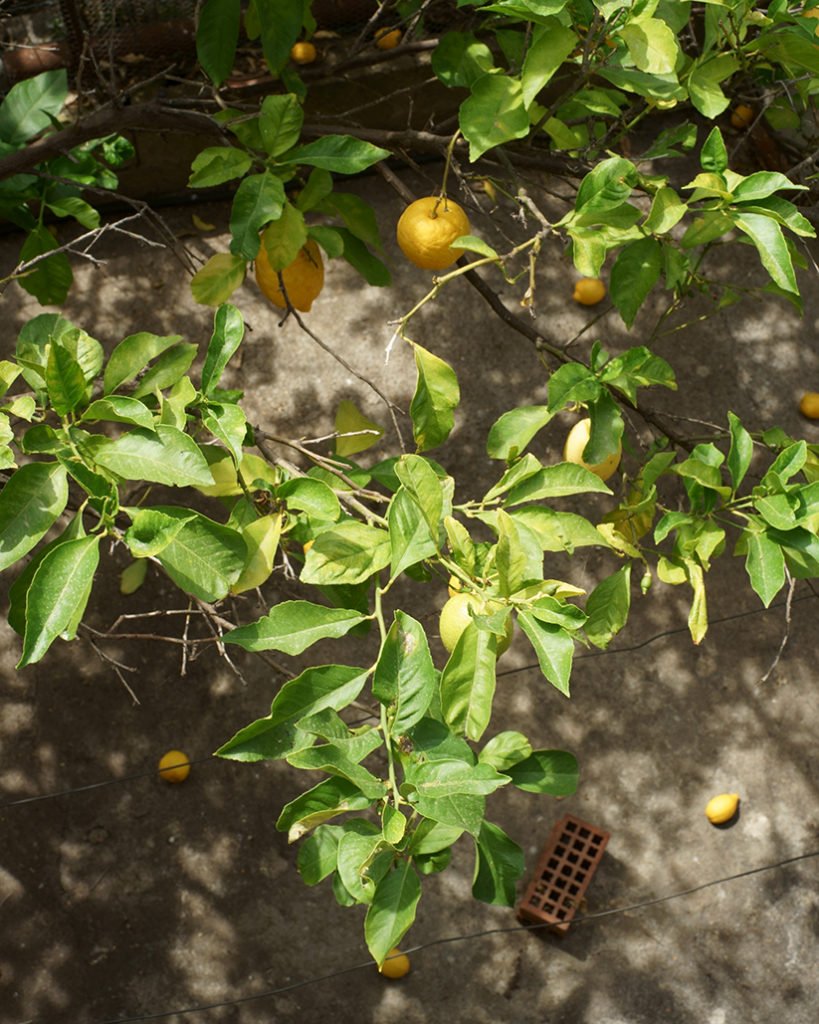 LIVING AND STUDIO SPACE
Laimun residency in Sardinia is located in Villacidro, about 50 km away from the main city of Cagliari. The guests will be hosted in a three-story house, built in the 1970s.
We offer each selected resident a private room and shared studio space for the development and elaboration of their project. The house is equipped with a shared kitchen, rooms for relaxation and reading, a washing room, as well as a large garden and balcony.
THE LIBRARY + ARCHIVE
The hosting house contains a vast library of books and magazines from the 1960s until the early 2000s and various collectibles and objects. For this reason, the residency is also particularly suitable for artists/creatives interested in working with archival materials and cultural history. Candidates are encouraged to work with these collections for their projects or research topics. Most books/magazines are in Italian and French. A reading and research corner in English will be made available, depending on the topics of interest of the candidates. The selected residents will be able to use the help of the Laimun team to discuss their projects. Other activities and/or meetings related to their disciplines will be also be organized during the residency.
STUDIO SPACES
Studio spaces can be shared, and there are several spots in the house where it is possible to work independently or in group. Even if there is no custom space for atelier activities (building installations, woodworking, sculpture, painting, etc.), there is a large garage, which extends outdoor, that can be used for these activities.
Internet connection is available with a mobile wi-fi router. Please be aware that the speed and availability of wi-fi can be less in comparison to a regular DSL connection, but was tested with multiple guests in the house, and it works smoothly for almost all kind of purposes (online meetings included). This type of connection is not suitable for artists/researchers who need large data exchange during the residency (upload/download).
EQUIPMENT AND LOCAL SERVICES
Available in the house: A4 scanner, A4 inkjet printer, essential stationery, basic woodworking tools.
Local: it is possible to buy basic art supplies in the local hardware/DIY stores. There are several possibilities in the town (one at a walking distance). For other copy and printing possibilities we will use and suggest a local printing service. For film negatives development, risograph and screen printing services, we will suggest local partners in the city of Cagliari.